There are 1,440 Minutes in Every Day: Schedule 30 of Them for Physical Activity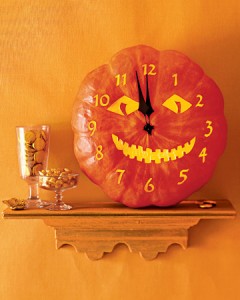 Fall is the best time of the year, especially in Arizona. For us it means getting back outdoors after being cooped up during the long, hot summer. It's time to pump up the bike tires and get moving.
But fall can also be a confusing time of year when it comes to health and fitness. Summer is over, so there is no need to obsess about fitting into that bikini or those shorts. Halloween is right around the corner, which can be a diet disaster with all those treats and goodies around.
Then in almost a blink of the eye it is Thanksgiving, which we all know is the biggest eating day of the year. But who just pigs out on Thanksgiving? Our leftovers usually last at least a week.
Before you know it, you are going to a Christmas party every weekend, and now it is time to start that New Year's Resolution to lose those 10 pounds you may have just gained since October.
Sound familiar? Well, since it is the beginning of October, there is time to put another plan into action to change that all too familiar course of eating and dieting mayhem.
There are 1,440 minutes in every day. Schedule 30 of them for physical activity! Starting today.
First, let's define physical activity. The definition may surprise you.
Physical activity is any form of exercise or movement that uses energy. Some of your daily life activities—doing active chores around the house, yard work,—are examples. I don't know about you, but my vacuum must weigh 100 pounds, and my heart really starts pumping when I push that thing around.
To get the benefits of physical activity, include activities that make you breathe harder and make your heart and blood vessels really start pumping.
If you haven't been active in a long time, choose something you like to do. Many people find walking helps them get started. Before you know it, you will be doing more each day.
If you feel like you don't have the time, start with 10-minute chunks of time a couple of days a week. Walk during a break. Dance in the living room to your favorite music. It all adds up.
Start by doing what you can, and then look for ways to do more. After a few days or weeks, build up your activities—do them longer and more often.
Pick up the pace. This is the easiest way to kick it up a notch, because it doesn't require an extra time commitment, when you may already be pressed for time. Walk faster, add a jog, squeeze your butt while you walk—anything that changes the intensity.
If you get in the habit of physical activity now, you can enjoy the next few months of the year, even indulge here and there, and start your new year off with a resolution that has nothing to do with losing weight.