Tricks For Travel – How to Eat Healthy on Vacation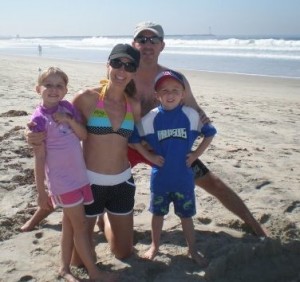 Fall break starts soon, and we are making our annual trip to San Diego. Fortunately, we stay in a house with a great kitchen, so we don't have to eat out every meal, but it still seems like temptation is lurking in every corner café.
It's difficult eating healthy while on vacation, even with a kitchen stocked full of healthy options. But there's no sense ruining my diet for a week of excessive eating. The key is to find that happy medium between feast and healthy. So here are some of my tricks to stay on track.
On The Road:
We are driving to San Diego, and often times boredom can be mistaken for hunger. Eating healthy and road trips are two words that are not commonly used together, but it is possible.
We will pack a cooler full of healthy snacks like fresh fruits and vegetables, healthy sandwiches, string cheese, yogurt, and my new favorite munchy snack – Trader J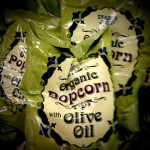 oe's Organic Popcorn with Olive Oil… and lots of water to keep us hydrated.
Of course we will need to pull over to stretch our legs and use the bathroom. The roadside stops can be dangerous territory, but with a cooler packed with good food, there is no need to buy any treats at the roadside stops.
When to indulge:
Most cities have unique foods and treats that may be worth the indulgence.  I can't think of anything specific to San Diego, but we definitely have our favorites there…including my Mom's biscuit and gravy breakfast.  It is all about how much you eat, so limit your treats to the local goodies and the ones that are really worth it. (Read: a Big Mac is not okay)
It can be very tempting to take a vacation from your healthy diet —when on vacation.  Vacation eating is much more mental, as we have a completely different mindset when we are taking a break from the daily grind. But there is no reason to throw caution to the wind and use vacation as an excuse to pig out.
In San Diego, there is nothing better than walking up and down the boardwalk, but eventually someone wants to stop and grab a bite. And it is no fun to sit and watch everyone else gobble down their ice cream cone or bag of *insert fattening snack here*.  If I am hungry, a small scoop of ice cream or a low-cal, nonfat drink is the perfect solution.
I also plan a cheat day, just like I would if I were at home— usually gravy and biscuit day, where I treat myself to whatever sounds good.
There is nothing better than a great vacation, and the memories of spending time with family. But the feeling of getting on the scale after a week at the beach, and seeing the same number as when I started, is priceless.