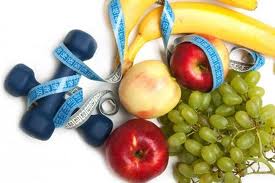 It's not always easy to decide which diet tips to follow. And there are a lot of tips out there, but here are five common weight loss strategies that you should really avoid.    
Missing Meals 
If you are skipping meals because you think it is a good way to reduce calories, think again. Cutting calories is definitely key to weight loss, but missing out on meals can mess with your metabolism. When you wait too long to eat, your body reacts by slowing down your metabolism and halt weight loss. If your schedule is the issue  and you're simply too busy to sit down and eat a full meal, store small  snacks in your purse, desk or car to eat throughout the day so that you can keep your  metabolism moving.
Saying Goodbye to Entire Food Groups
Giving up entire food groups can lead to nutrient deficiencies, and can also trigger cravings for whatever food has been cut out. So for example, rather than eliminating all carbohydrates, focus on quality carbs like whole grains.  And remember to watch your portions. It's usually the serving size that adds to your weight gain, not the bread or pasta.
All Cardio, All the Time 
If you live on the treadmill, eleiptical, or in a spin class, but never pick up a weight, you're missing out on an important piece of the fitness puzzle. Not only does weight training build and tone muscles, it also strengthens the joints and increases metabolic rate. And thanks to a revved up metabolism, you'll keep burning calories even after you've slipped off your sneakers.
Exercising on Empty
When you work out on an empty stomach, you burn calories from muscle, not fat. It's important to fuel your body before exercising, because you will avoid losing that oh-so important muscle, and you'll have more energy to push yourself through your workout at a more intense rate. End result — you get a better workout and burn more fat calories. Just choose your pre-workout meal wisely. Click here for some ideas.
Skimping on Sleep 
This one may be the hardest one. Making time to exercise can mean less time for sleep, but it's important to get that shut-eye when you're trying to lose weight. You need extra energy to keep up with your exercise routine, and skimping on sleep can actually affect your body's ability to control appetite. Too little sleep increases an appetite-stimulating hormone, so when you don't get enough ZZZZs, it may be easier to be tempted and overindulge.