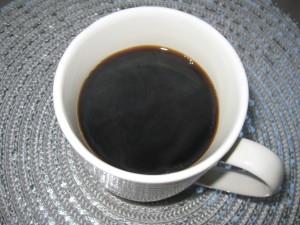 It's the second most widely used product in the world after oil, so it's no surprise that there's a lot of brew ha ha surrounding the effects of drinking coffee. And a boost to the metabolism makes the list.
Metabolism Mojo
Metabolism is a collection of chemical reactions that takes place in the body's cells to convert food (or beverages) to the energy needed to power everything from moving to thinking to growing. Think of it as a measurement of how fast the body uses calories when it's at rest — like how fast a car idles when it's at a stop light. And what goes into the body can have an effect on metabolism by either speeding it up or slowing it down.
Caffeine is the key ingredient in coffee that accelerates a variety of bodily functions, with one cup of basic black containing around 108 mg of caffeine. It speeds up the heart rate, relaxes the air passages, which improves breathing and increases oxygen consumption, and enhances alertness.
But don't rush off to the nearest coffee shop for a cinnamon dolce macchiato just yet. It's the caffeine in the plain black wakey juice that gets the motor revving.  And a sugar-filled, flavored coffee can up the calorie count along with signaling the body to increase insulin, which moves those sugar calories into the fat cells and can slow down metabolism — seems a bit counterproductive.
A Boost from Brewtis
While the blood is pumping faster and the central nervous system is on high alert, metabolism gets a boost of about 10%. Caffeine absorption occurs in the body very quickly as it enters the bloodstream through the stomach and small intestine, so the effects can be felt within 15 minutes after consumption, and it's completely absorbed within 45 minutes of ingestion. But caffeine does not accumulate in the bloodstream, and it's not stored in the body, so the boost to metabolism is only around three hours.
Coffee does have its dark roast side, though. Drinking too much perky merk (more than three eight ounce cups) can cause symptoms like insomnia, nervousness, irritability, stomach upset, and muscle tremors.
Coffee is one of many ways to boost metabolism, but to get the best of the boost, please drink responsibly.