Aerobic v.s. Anaerobic Exercise – Top 4 Reasons for Each
Aerobic v.s. Anaerobic Exercise – Top 4 Reasons for Each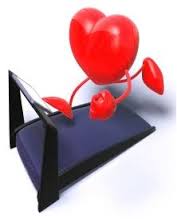 Aerobic exercise (a.k.a. aerobics, cardiovascular exercise or cardio) is any sustained, rhythmic activity that primarily uses your larger muscles and challenges your heart and lungs.
Aerobic means "with oxygen," so when you exercise aerobically your body uses oxygen to help produce energy during the exercise. Your heart and lungs have to work harder to constantly deliver oxygen to your body during aerobic exercise, and this strengthens your heart and lungs.
There are plenty of ways that you can exercise aerobically. You can walk, run, or bike. You can use a treadmill, stationary bike, stair stepper, elliptical machine, or rowing machine. You can participate in an aerobic exercise class. Here are the top four reasons to get moving:
1. Toughens the ticker. Aerobic exercise strengthens the hardest working muscle in your body – your heart. A stronger heart pumps blood more efficiently, which improves blood flow to all parts of your body. Better blood flow results in more oxygen and essential nutrients being delivered to the cells of your body. It also results in more effective removal of toxins and other waste materials from your body.
2. Helps keep arteries clear. Aerobic exercise raises HDL (good) cholesterol and lowers LDL (bad) cholesterol. This results in less buildup of plaque in your arteries. Plaques begin in artery walls and can grow over the years. The growth of cholesterol plaques slowly blocks blood flow in the arteries causing all sorts of health problems.
3. Rallies the respiratory system. Aerobic exercise improves the effectiveness with which your respiratory system can supply oxygen to your body. Your body needs a constant and plentiful amount of oxygen in order to function properly.
4. Reduces body fat. Aerobic exercise not only burns calories, it's the only type of exercise that directly burns body fat. In order for body fat to be burned, oxygen must be used to help produce energy during the exercise, and this only occurs with aerobic exercise.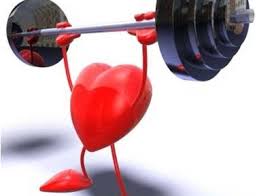 Anaerobic exercise is high intensity muscular activity that lasts for a short period of time. Strength training a.k.a. weight lifting or weight training and calisthenics (push-ups, pull-ups etc.) are examples of anaerobic exercise. Strength training is the most effective type of anaerobic exercise. Here are the top four benefits:
1. Builds and maintains lean muscle mass. The loss of lean muscle mass can begin as early as your mid-20s, and it results in a loss of strength, a slower metabolism and decreased functional fitness. The loss of lean muscle mass is not the normal result of aging; it's primarily the result of a sedentary lifestyle. If you don't use your muscles they waste away. Strength training is the most effective way to build and maintain lean muscle mass and stay strong and functionally fit.
2. Bolsters bones – strength and density. Millions of people worldwide suffer from osteoporosis. Consuming high calcium food (leafy greens, oranges, beans) or taking calcium supplements to increase bone strength and density is not enough. Bones need to be challenged by weight bearing exercise or they will become soft and brittle. Strength training will increase the strength and density of your bones more than any other type of exercise.
3. Motivates metabolism. The slower your metabolism, the easier it is to gain body fat and the harder it is to lose it. Strength training boosts metabolism because it builds and maintains lean muscle mass. Lean muscle mass is metabolically active tissue, so the more lean muscle mass you have the faster your metabolism will be.
4. Reshapes the body and improves appearance. Vanity! No other type of exercise can reshape your body and improve your appearance like strength training can. Strength training will give you a strong, toned, looking body.