Healthy Foods for Unhealthy Cravings
Healthy Foods for Unhealthy Cravings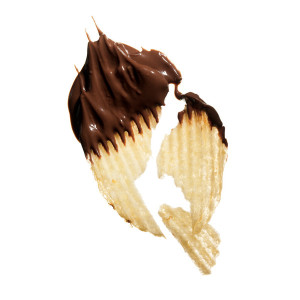 I have always heard that a food craving is your body telling you that it's lacking a certain nutrient. I came across an article in Medical Daily that not only explains what cravings mean, but also offers healthy alternatives.
Food cravings can seem strong enough to pick us up and send us straight to the refrigerator, drive through, or local grocery, going against our better judgment. Our hunger pangs can often lead us astray, forcing us to make unhealthy choices when it comes to satisfying our food cravings. While we may blame our sweet tooth or stress for these compulsive cravings like chocolate, or a bag of chips, our body may be longing for something we cannot buy at the grocery store. These intense cravings may be a signal that something is amiss in our bodies such as vitamins, minerals, and other nutrients we lack.
Since most of us in eat a fair amount of processed foods, and not enough whole, nutrient-rich foods, we actually can suffer from very mild malnutrition. This explains why we end up craving what our body is currently lacking.
For healthier food choices, it's important to recognize what types of key nutrients we're missing, and how to put ourselves back on a healthier path where we remain just as satisfied.
1. Swap Chocolate With Raw Nuts
Craving chocolate can mean our body is in need of magnesium. Chocolate provides up to 10 percent daily value of magnesium for 2 ounces (and a whopping 290 calories), actually making it a pretty good source of magnesium.  But our craving for chocolate may be a learned response instead of the body actually thinking it's getting the best source of magnesium. Dieticians recommend eating raw nuts, as a better source, on a regular basis to make the craving go away.
2. Swap Coffee Or Tea With Hydrating Juice
The desire for coffee or tea is quite common, especially during the early hours of the morning. In the AM, after the body has been on an eight-hour fast of anything liquid or solid, we tend to be more dehydrated. This is due to our metabolic processes still running, and water being lost in the processes.
Starting the day with a hydrating juice such as watermelon juice, or diluted orange juice (half water and half OJ) can be a healthier alternative. Once you hydrate your cells you may find you don't need a caffeine boost which can actually cause dehydration. A sliced orange or sliced grapefruit in the morning is also great for hydration, vitamin C, and fiber.
3. Premenstrual Cravings
A week before a woman's menstrual cycle, she tends to crave random foods like chocolate, and those laden with saturated fats. These cravings hint that the body needs more zinc. The level of zinc in your system fluctuates depending on your estrogen levels. Therefore, zinc increases as estrogen rises, leading up to ovulation, and then drops right before ovulation and stays lower until the beginning of your next cycle.
Zinc deficiency has been linked to lower levels of the hormone leptin, which is responsible for regulating the body's energy expenditure, fat storage, and appetite. Leptin communicates to the brain when it should feel full and stop eating. Insufficient leptin levels are believed to be the primary cause of food cravings and overeating. Good sources of zinc include red meats, seafood, leafy vegetables, and root vegetables.
Rather than cave to your food cravings, understand what your body really needs, and replace the junk with healthy substitutes! Now you know.
Eat This, Not That: 5 Healthier Substitutes For Unhealthy Food Cravings