Family Friendly Fit Tricks for Healthy Weight Management
Family Friendly Fit Tricks for Healthy Weight Management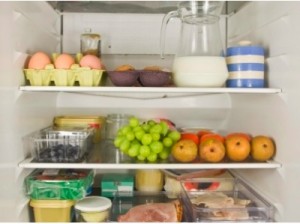 I love Google. I use it for almost everything, including health care, how to do whatever, recipes, shopping, and more. But Googling weight loss is like opening Pandora's Box. There are way too many sites and supplements that are questionable at best, aimed at your pocket book rather than your waist line. Here are five family friendly fit tricks for healthy weight management.
1. Build a healthy home environment. It can be as simple as having a fruit bowl on the table, rather than a bin full of fruit tucked away at the bottom of the fridge. Keeping healthy food visible encourages kids (and adults) to grab and go when they are hungry and in a hurry. Keep cut up veggies, yogurt, or fruit salad front and center in the fridge. When a kid (or adults) opens the refrigerator to mindlessly search for snacks, the healthy option will catch their eye.
2. Purchase small portions and limited amounts of convenience food that is high in sugar and fat. Pre-portion any junky snacks in little ramekin cups, baggies, or mini cupcake liners, so there is no mindless eating from the bag of chips or cookie box. Store these items in the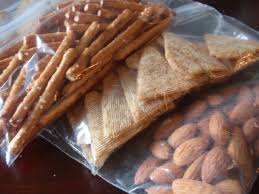 pantry on a higher shelf so they are less visible.
3. Make physical activity a routine, and make it fun. Take a walk or walk the dog after dinner to unwind. Get up during commercials while watching your favorite show and play catch with a Nerf ball, or strike up a game of balloon volleyball with your kids.
4. Eat meals around the table, at home as often as possible. Family meals offer kids a chance to see parents eating healthy. Show how to load the plate with a variety of vegetables and smaller portions of meat and carbs. Meat packs between 55-110 calories per ounce, so it's easy to pack on the pounds when the portion shifts even a couple of ounces on a regular basis (especially as you age).
5. Praise yourself and your kids when you practice the skills and behaviors linked with healthy eating. Give high fives after those active commercial breaks. Notice when you and your kids have put in the effort to taste an unfamiliar food and choose healthy options over the junk.