Spring time. The best time of the year. Warmer weather, flowers in bloom, spring time fashion, etc.; but for some there is a lot of anxiety that comes with spring – wearing skirts and shorts, going sleeveless, and bathing suits right around the corner. 
 If you started your new year with a resolution to get fit, eat healthy, or lose weight, and you either fell off the wagon or haven't reached your goals yet, now is your second chance.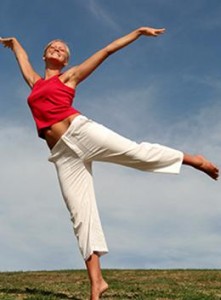 We have all been there, probably several times. It's been two months since you've seen the inside of the gym or done any type of exercise. There are all sorts of reasons; good, bad, or ugly. Now, the question is: how do you start again?
I know that you work hard to create good habits, and once you have an exercise habit, it becomes automatic. You just do it. You go to the gym, you run three days a week, you play tennis every other day, you take a kick boxing class every Tuesday, etc… there is no force involved. But after a month, two months or possibly a year off, it can be hard to get started again. I think it can be harder to get started exercising again, than simply getting started for the first time.
 As disappointed as you may feel for losing focus on your health and letting your exercise routine slip, what's done is done.  You know I am always talking about the choices we make, and this is no different.  Make the choice to get started again. You know you can do it because you have done it before.
 Here are some tips to climb back on that treadmill after you've fallen off. Choose the ones that you like and make the most sense, and then choose a few that don't. You may be surprised at how well some of these tips work.
1. Acknowledge Showing Up – 90% of making a change is just making the effort to get there. You can worry about your weight, endurance, strength, etc. later. Commit for Thirty Days – Make a commitment to exercise every day (even just for 10 minutes) for one month. Yes, I am serious. Yes, even on Sunday! This will solidify the exercise habit. By making a commitment you also take pressure off yourself in the first weeks back of deciding whether to go. Just go! Non-negotiable!
2. Make it Fun – Okay, so working our is never the same kind of fun as say, going to a party or spending time with your family, but If you don't enjoy yourself at the gym, or whatever exercise activity you are doing, it is going to be hard to keep it a habit. There are thousands of ways you can move your body and exercise, so don't give up if you've decided lifting weights or doing crunches isn't for you. There is an endless range of activities, exercises, classes, and programs that can suit your tastes. Start trying them and see what is best for your fun.
3. Realistic Scheduling – Don't put exercise time in a place where it will easily be pushed aside by something more important. My best time is at 5:00 am. I have tried later in the day, but something always comes up, either real or imagined. Only you can decide when is best for you. Just be realistic about it.
4. Get a Buddy – Grab a friend to join you. Having a social aspect to exercising can boost your commitment to the exercise. But even more than the social aspect, you are now accountable to someone else.  It is a lot harder to make an excuse or miss a workout when your friend is counting on you to show up.
5. Measure Fitness – Weight isn't always the best number to track. But fitness improvements are a great way to stay motivated. Recording simple numbers such as the number of push-ups, sit-ups or speed you can run can help you see that the exercise is making you stronger and faster. Becoming stronger and faster is a great motivator for getting stronger and faster!
6. Habits First, Equipment Later – Expensive equipment doesn't create a habit for exercise. Despite this, some people still believe that buying a thousand dollar machine will make up for their inactivity. It won't. Start building the exercise habit first; only afterwards should you worry about having a bunch of equipment. Furthermore, some of the most effective exercises require no equipment at all.
7. Isolate Your Weakness – If falling off the exercise wagon is a common occurrence for you, you probably know why.  If not, figure out why. Do you not enjoy exercising? Is it a lack of time? Is it feeling self-conscious at the gym? Is it a lack of fitness know-how? As soon as you can isolate your weakness, you can make steps to improve the situation.
8. Start Small – This may sound a little counter intuitive, but work below your capacity for the first few weeks to build the habit. Ease your body and mind into your exercise routine, and after a few weeks you will want to start challenging yourself by doing more, especially if you use trick #5
Spring time. The best time of the year. Get up, get out, get moving. You can do it.