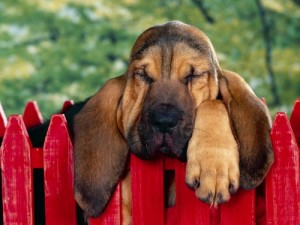 Does it ever seem like when you are really busy you don't get as hungry? Maybe when we are busy, we just don't take the time to notice that we are hungry.  On the flip side, when you are bored or idle, do you feel like you are hungry all the time?
I definitely do.  On the  days when I am not so busy, it seems like I am famished with in an hour after eating.  What gives?
Maybe I'm not really hungry but just bored.  Here is a good way to differentiate.  This has been working with my kids too, expecially now that school is out, and one of the cringe producing comments I hear way to often is "I'm bored!"
When you cannot determine if you want to eat because you are hungry or bored,  try the Apple Test. Simply ask yourself "Would I want to eat an apple now?" (or any other food that is boring for you).  The thinking is that if you are hungry enough to eat a boring apple, then you most likely are truly hungry. But if you bypass the apple only to splurge on the apple pie, think again. Maybe you are just bored and are using food to entertain yourself?
This falls into the category of mindful eating.  Pay attention to not only to what you are eating, but to how you feel before you eat. Don't let boredom blow your diet.