Are You Likable?
Are You Likable?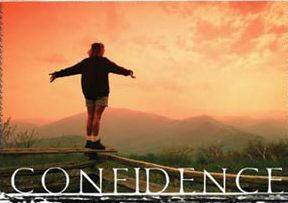 Okay, so I want people to like me. I may even be considered a "people pleaser", gasp.  I think as women, we are more prone to have that need for people to like us. Good, bad, or indifferent, the X chromosome strikes again. There are no rules for love and attraction. But there are certain things that we can do to be likable to those people we like and admire.
Confidence
Confidence is the number one must have, and it can instantly make someone find you appealing. Confidence is all about being comfortable with yourself. Always feel that you are no less than others when you interact with someone you like. Don't come off as being "more" than another, though, as you don't want to come off as cocky. Over confidence can be counterproductive, so learn to know or limits and just be comfortable.
If you don't feel confident, fake it.  One of my favorite tactics is to ACT AS IF. It can get you through an uneasy situation when you want to make a good impression.
Smile
A Smile has enormous power to draw people towards you. They are warm and inviting, and a genuine smile can put others at ease.  The smile should be straight from the heart and it should be the reflection of your confidence level.
Listen
We all love to tell others about ourselves. We love it when people ask us about our work, family, friends, etc. So, continue a good conversation with the person by asking more questions and keep listening to what they are saying. Pay attention to each thing they are talking about and learn about them.
When people talk about themselves, they become confident and relaxed. They find it easy to interact with you. If you keep listening to that person and give your opinions where it requires, it becomes easier for both of you to carry on the conversation. It also makes the other person know that you are interested in knowing about him or her.

Be positive in your approach and your body language. Your body language reflects your confidence and your mental state. So, when you talk to person, look straight into the eyes. Apart from that, keep your posture straight but casual to show that you are paying attention.
So what does this have to do with fitness and nutrition? Well, nothing really. But having self- confidence and being liked, no matter what level of fitness or how much you weigh, can make our day a little brighter. Have a bright day!