Self-Compassion Keeps Us From Eating The Entire Pie
Self-Compassion Keeps Us From Eating The Entire Pie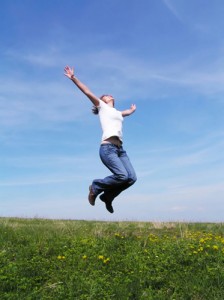 Learning girth control takes practice, and overindulging during a meal can trigger a downward spiral of unhealthy eating. Unfortunately, part of dieting is falling off the wagon every so often, but depending on how people view themselves, one incident of busting a grub can be the beginning of the end. But it doesn't have to be that way.
Negative self – thoughts may lead to even more pigging out after blowing your diet, as a way to cope with feeling upset about over eating. I sometimes fall into this category, and I call it the "go big or go home syndrome". This is deciding to eat the entire pie because I think I ruined my diet by eating one slice.
I'm not big on talking about studies, because it seems like there is a study out there for everything and every angle. For every study that says black, there are two more that say white. However, this one is very compelling.
The study (Self-compassion and reactions to unpleasant self-relevant events: The implications of treating oneself kindly) looked at 84 college women who were asked to participate in research where they had to each eat a donut, and then they were offered one piece of candy. 31% of these women were on a diet, but each group was made up randomly.
After eating the donuts, researchers encouraged self-compassion by telling the first group that even though they may feel guilty, they should not be hard on themselves. Everyone eats unhealthy from time to time, and there is no reason to feel bad. The second group was told nothing, no words of encouragement, nothing.
Both groups were then asked to taste one piece of candy, but the candy bowls were left in the room after the researchers left. Guess which group chowed down on the most candy? The group that was told nothing and given no words of compassion ate more additional pieces of candy. Did they feel like they already blew it, so they might as well really blow it?
Self-compassion can buffer us against negative self-feelings in all sorts of situations. When we are kinder to ourselves by showing self-compassion, we become less self-critical when we blow our diets (or even dealing with other stressful life situations). A little self-love will help us to cope with negative feelings about our weight by NOT gobbling, gorging, and guzzling everything in site. Self-compassion is caring. Caring about making healthy choices not harmful ones. If that doesn't work, embrace the inner Dalai Lama where self compassion = happiness.