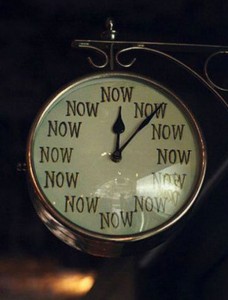 Why should your lifetime of health and fitness start now? Well, first, it is going to be easier now than in a year, or five years, or ten years.  Second, have you ever seen a really overweight 80 year-old?  Probably not, as unfit, overweight people usually don't make it to 80 due to disease and serious health conditions caused by excess weight.
The fastest path to get to a place of health and fitness is to start. Choose now as the perfect time. Don't wait to get sick but make healthy living and fitness as the obvious choice. Of course there will be times of falling off the wagon. I am just getting back on the wagon after a three week slump, but it is always okay to start again.
If the word "fitness" makes you shiver because you have no idea how you will ever find the extra time, or you think you need fancy shoes, clothing, and a gym membership—it's time for a new way of thinking.
It is time to see a lifetime of health and fitness with fresh eyes. As you age, do you want firm skin? Do you want less wrinkles? Do you want an easier time with every day activities? Do you want to feel and look great? Remember, there is nothing that tastes as good as healthy and fit feels.
A two pronged approach can ignite you into fitness or at least provide a slow flame of excitement. And remember, the race is only against you. Set your own speed to get it going.  The first two things to do are:
Get rid of the junk food
Most people are not aware of how damaging junk food is to their overall health and well-being. The fact is that junk food is packed so full of sodium, calories, fat, and preservatives that there is almost no possible way that it can be something positive for your life. If you can't pronounce more than half of the ingredients, you can live without it. Scrap junk food and replace it.  Of course I want to tell you to replace junk food with fruits and veggies, but the reality is that most people won't do it. So, you need to find a balance that you can live with. And that doesn't mean replacing regular potato chips with baked Lays. It may mean ditching chips all together, and choosing something like low cal popcorn plus the fruits/veggies. Ditch the ice cream for a low sugar popsicle… and some fruit of course.  Choosing  healthier options time after time will change the way you think about food, and it will alter the way food tastes. Healthier food begins to taste better, and junk food begins to lose its appeal. Really.
Get moving
When you move your body you will feel better, and not just physically. The benefits of exercise can be more important to emotional and mental health. And who doesn't want to be in a better mood? How can you not be exercising? Lack of exercise is the cause of too many ailments to list, and quite honestly, I think most people think it's not going to happen to them. So I will raise the question again—how many obese 80 year olds do you see walking around? 30 minutes a day is a good goal. Don't have 30 minute a day? Shoot for 15. Don't think you have 15 extra minutes? Start with 10. By this stage in your life, I am going to assume that you know what activity looks like.  Hint: it isn't sitting on the couch watching he latest episode of Real Housewives. Walk, run, squat, hula hoop, just do something.