Vanity Is Your Friend
Vanity Is Your Friend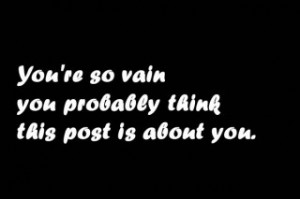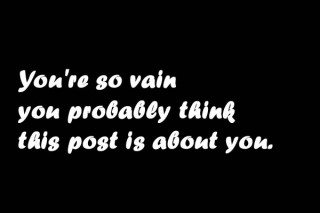 You know one of my favorite sayings is "nothing tastes as good as looking fit makes you feel". I know it may sound kind of shallow, especially as I try to teach my kids that it's what's on the inside that counts. But come to find out, there are a few million people who may agree with me, and there are even studies to back it up.
The word vanity can conjure up all sorts of images, and it can even be applied to the bell curve with most of us falling somewhere in the middle. When it comes to motivation, vanity is a great asset. We all know there are so many health benefits to eating right and exercise including the prevention of:
Heart disease and Stroke
High Blood Pressure
Noninsulin-Dependent Diabetes
Obesity
Osteoporosis
But many people think that these conditions won't happen to them, so that's where vanity comes to the rescue and keeps them motivated to exercise and eat right. Yep—people just want to look good. (Many younger women will stop using tanning beds not because of the overwhelming evidence that it causes skin cancer, but because it can cause wrinkles. )
A recent article in the LA Times called "In-Your-Face Fitness: Vanity can be a healthy asset", offers some interesting facts about the price of beauty(including that pretty people make more money), but the bottom line is that exercising to maintain good looks is just fine because it helps you stay healthy.
Anything that gets people to exercise and eat better is a good reason, even if it might seem a little vain.