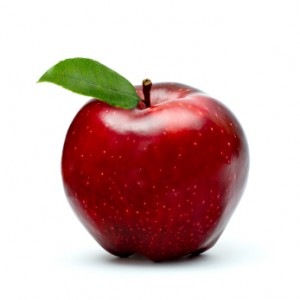 Is it just me, or does it seems like there are more contradictions than ever about diet and nutrition? Milk is the new super food. Milk, public enemy number one. Eat more protein. Eat less protein. Fats are bad for you. Fats are good for you. It's making my head spin trying to keep track of it all.
There is one way to make sure to "do it right", and that is to eat foods in their natural state. We talk about this at the dinner table quite often with the kids. We play the "which is healthier game". For example, which is healthier a banana or a granola bar? When they are not sure, I tell them to count the ingredients. The one with the fewest ingredients wins… every time. I try to make sure and always compare a fruit or veggie to something else, so the winner is always the item with only one ingredient.
I know how easy it is to choose the processed stuff, since this type of food product has been modified to last longer, manufactured to distribute easier, and is more convenient to store and use. As moms, having access to processed foods can be a life saver.
However, we may want to re-think the way we use processed foods. Take apple juice as an example. Even the simple act of removing the pulp to make apple juice detracts from its value for both health and weight loss. A medium size apple contains just 72 calories and over 3 grams of fiber, while 8 FL Oz of apple juice contains 120 calories and no fiber at all. And I'm talking about pure, "healthy" apple juice.
What if we start using processed and pre-packaged foods more for emergencies only? For ourselves and for our kids, when we have a choice to make (and we have more than 20 seconds to get out the door), choose the apple. You will never go wrong by choosing the apple.