Men vs. Women — Do Men Lose Weight Faster?
I was talking with one of my friends who is trying to lose that last 10 pounds. She was so frustrated, no outraged, at her husband, who dropped 30 pounds in a short amount of time, by just changing a few things. She has been trying to lose the last ten for a few months by doing everything in the book from Jenny Craig to the latest exercise craze.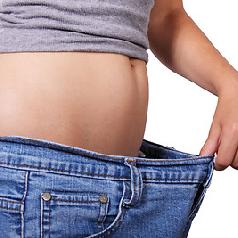 Yes, it may seem unfair, but men have a tendency to lose weight more easily than women.  One reason: the fat-muscle issueMen have muscle. Women have fat. .Due to testosterone, men are more prone to build muscle tissue. This gives men an overall higher metabolic rate, since muscle burns calories and produces energy more efficiently than fat. Women, on the other hand, are prone to storing fat in order to support childbirth. But, as we age, men and women store and burn fat about the same. So those men, who lost weight effortlessly earlier in life, will suddenly match up with women of their age group when they hit middle age. Payback?
Another factor may be that men don't bloat. Water retention is the bane of women everywhere. Men, luckily, don't have this problem. Not only do their bodies not store as much fat as women's bodies, they also don't have to put up with boated stomachs and puffy hands and feet. This is a definite reason why men appear to lose weight more rapidly than women.
I had to include something positive for the gals, though.  Women can "diet". Women can be fussy about eating just salads, slimming down their drinks with low-cal alternatives, and balancing heavy meals with fruits for desserts, but a man? If my husband ordered a salad and a wine spritzer for dinner, he would never, ever be able to live it down. Look at the associations in advertising too – a beefy man grilling a big hunk of red meat, while it's a woman who spoons the leafy greens.
Testosterone, muscle composition, less fat storage, no water retention, and high metabolic rates notwithstanding, weight loss strategies remain the same for men and women. Eating right and exercising daily and cleverly, are all part of long term healthy weight loss strategies. Ensuring that you eat breakfast, drink enough water, and get enough exercise are the basics of any weight loss program, and must be incorporated into your life whether you're a man or woman.