Dress For Success: The Clothing – Mood Connection
Its no secret that I am a stay-at-home mom, but I also run a few family businesses. Luckily all these "jobs" require a very casual wardrobe. And by casual, I mean sweats, tee shirts, jeans, tennis shoes, baseball caps on days when I don't have time to do my hair… etc.
Fridays are generally my day off from my project management role, so I will run a few errands and get sh*# done.  This Friday, I had an appointment so I dressed fairly professionally. After the appointment I ran a few errands. It was the strangest thing. Every person I encountered was really nice. Not to say that people aren't usually nice, but each store clerk was more than friendly and helpful. Strangers were saying HI, it was a great day. Maybe because it was Friday??? Maybe because I didn't look like homeless person or gym rat casing the joint.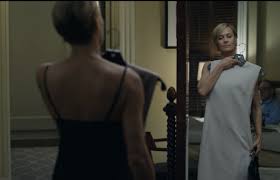 Clothes have their own way of communicating, and how a person dresses can speak volumes about self-identification, image, and personality.  Clothing choices can inspire confidence in others, and play a part in that oh so important first impression (no flip flops on the job interview).
We hear it all the time, don't judge a book by its cover, but clothes make the man (and woman),so dressing for success may be the winner in this debate, and a great excuse to go buy something new.
Clothing is important for self-esteem, since it can allow us to feel more assertive, confident, and comfortable in a given situation. And research suggests that individuals with low self-esteem can use appearance to help restore their self-confidence .
Because clothes and mood are inter-related, different types of clothing can be either positive or negative, so a wardrobe can be the secret to looking good and feeling great. Emotions are attached to clothes, and what we wear can be a great mood boosting tool, or even a mood masking one (feeling blue, a bright red shirt may be just the way to go).  
Whether a millennial or octogenarian, clothes can gear up a person's mood with a new style, comfort factor, nice fabric quality, print, color, brand, and even a great fit.  Dressing for success can not only boost self-confidence, but can even make an individual seem more trustworthy; no one wants to be greeted by a doctor in shorts and a tank top.  And women are more likely to remember a man's attire, so men take note; it's time to polish up that look in order to meet the hottie at the bar, the gym, or the next cubicle over.  
Dress for success to boost self-confidence and take control of the message that those clothes are sending.  And as Mark Twain says — naked people have little or no influence on society.