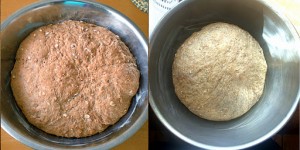 It was trendy in 2011, and it will continue to be a trendsetter in 2012 — Simple substitutions for healthier meals.
Cooking healthy meals is really not rocket science. But because of old habits or lack of experimenting, we often fall into a rut with cooking methods and staple dishes. And get this; our taste buds are wired a certain way, which can make it tough to go two days without craving the very foods we need to banish from our lives.
One key way to dropping inches and pounds lies in being able to control these cravings. I am not suggesting to ramp up your willpower, but use simple substitution. It's a great way of ensuring that you feel fulfilled with an old family favorite, but you can be satisfied that you're eating healthy.
There are so many ways to swap out the bad for the good, so to get the most comprehensive list that not only includes basic substitutions (like milk for cream), but it also has a ton of creative and surprising ideas from some of the smartest people I know when it comes to nutrition. Click here and substitute your way to a fit and healthy you.  Happy New Year!