Traveling with Kids: Eating Right and Catching Z's
Happy Memorial Day Weekend. With summer vacation season upon us, I am so excited to have Kendra Thornton guest post on my blog.  Kendra is a mother of 3, and before being promoted to the full time position of mommy, she was the former Orbitz director of communications. She has traveled all around the world, and has a great perspective of Traveling with Kids: Eating Right and Catching Z's.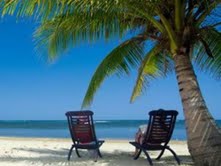 Vacation is always fun with the kids. They get to go on adventures, see all new things and have fun. While planning for vacations seems like a lot of work, it's kind of fun to arrange things and plot those surprises guaranteed to get the smiles. I really enjoy planning meals and packing for healthy snacks as well. It helps me remind my kids of what we eat at home and still allows for a treat while away.
1. Stay the Right Way
There are a ton of places out there that advertise as "family-fun" atmospheres" for kids, but really, that may only mean they have a pool and a low rate. You should avoid getting a cheap hotel, particularly if it doesn't have good reviews.
– Go for a true family-fun experience with a well-reviewed hotel like Walt Disney Resort.
– Pick a hotel with free breakfast or discount meals for kids.
– Some hotels even have "Kids stay free" stickers. Check with the hotel first before booking to confirm.
– Find a great market or local grocery store to purchase some of the kid's favorite breakfast items to quickly make in the morning.
– Cut down on the cost of eating out by making at least one meal per day and bringing food with you to theme parks.
– Many hotels in Orlando offer a quiet hours policy to ensure that their guests get a proper nights rest! This is absolutely wonderful!
2. Keep It Nutritious
Kids love vacations because it's a free-for-all for getting away with anything, including eating any way they wish. However, you should bring along those snacks which they willingly enjoy and that aren't all sugar.
– Purchase healthy snacks beforehand for each of your kids to have on the ride to your destination.
– Create mixes of their favorite crackers, nuts, pretzels and a sweet treat–like dried fruit, M&M's or other chocolate-covered goody.
– Use sweet treats as a reward for being patient. If it's been two hours in the car without a peep, give a pudding cup or cookie.
– Dried snacks are always good to bring along on road trips, so don't skimp on the cereal, nuts, dried fruits, pretzels and crackers.
– If you have to make a quick stop for a meal, you can still make healthy decisions when eating fast foods!
3. Plenty of Rest
When you're headed to a different time zone, remember to plan early for sleeping schedules. Kids need to adjust to when they should be asleep depending on the time zone. You can run into some serious issues if you don't plan for jet lag with kids.
– Beat jet lag by changing sleeping schedules before the trip.
– Pack along a child's favorite blanket, pillow or stuffed animal to sleep with.
– Allow kids to sleep on the ride or flight to the destination.
– Bring along books that will help them go to sleep at night.
With summer right around the corner and family vacations planned, I hope these travel tips will come in handy for you and your family!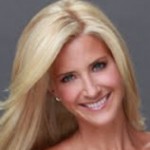 Kendra Thornton