When Ketchup is the Only Veggie Your Kids Eat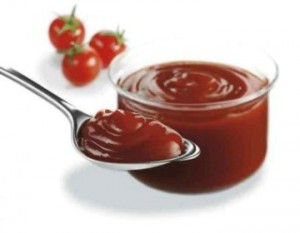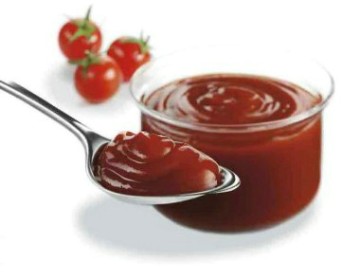 I have probably mentioned this before, but my kids are super picky eaters. I'm pretty sure they get this from my husband's side, as he is as picky as they are. I guess it makes cooking meals easier, since they only like three of four foods. And trust me, I have tried, and continually try to expand their horizons. Baby steps I guess.
I am always worrying about whether they are getting enough nutrients, especially since veggies are almost non-existent in their diet, husband included. But I recently read an article that made me feel a tiny bit better.
If you like ketchup, which is the only veggie (such that it is) that my kids eat… sigh, there's good news waiting.
A study from Finland, published in the journal Neurology, found that those who had higher levels of lycopene (the ingredient found in ketchup) had stronger hearts than those who didn't. Lycopene also helps reduce body inflammation and can help prevent blood clots.
Surprisingly (and luckily), lycopene is found in many of the foods we like.
For example, cooked tomato sauce has more lycopene than raw tomatoes; over 31,000 micrograms in a cup of marinara compared to just 3,165 micrograms for the raw tomato. That's nearly 10 times more lycopene benefit, and we eat a lot of spaghetti.
But lycopene isn't just found in tomatoes and tomato products. Fruits have it too. Fortunately, my family doesn't have an aversion to fruits like they do with veggies.
Here's a list of 11 Lycopene Nutritional Powerhouses (Courtesy of USDA):
Sauce, pasta, spaghetti/marinara, ready-to-serve (1 cup): 31,663 micrograms
Tomato juice, canned, with salt added (1 cup): 21,960 micrograms (Bloody Mary anyone?)
Soup, tomato, canned, prepared with equal volume 2% milk (1 cup): 13,047 micrograms
Watermelon, raw (1 cup): 6,889 micrograms
Tomatoes, red, ripe, raw, average (1 tomato): 3,165 micrograms
Papayas, raw (1 cup): 2,559 micrograms
Ketchup (1 tbsp.): 2,146 micrograms
Pizza, pepperoni, regular crust (1 slice): 2,074 micrograms
Grapefruit, raw, pink and red, (half grapefruit): 1,745 micrograms