Myth Busting Muscles – 3 Common Muscle Building Myths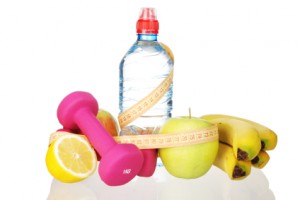 So much mis-information, so little time.  You don't know what you don't know, so it's time for a little myth busting… Musclemommy style.
1. Doing too much cardio will cause muscle loss. MYTH: However, by eating very little, say 500 calories or less, and doing a lot of aerobic exercise, you will not be able to gain muscle mass as effectively, and the amount of muscle mass you would typically gain may start to decrease. If your goal is to build muscle quickly, doing hard core cardio may slow your progress. But muscle mass will only truly disappear in extreme situations like malnutrition or in certain diseases like sarcopenia or muscular dystrophy.
2. Doing abdominal exercises reduces belly fat. MYTH: The abdomen is a major muscle group, and ab exercises will definitely tone and strengthen those muscles. However, it will not reduce the belly fat. That is done by watching what you eat, reducing your calories, and adding in aerobic activities. There is a saying — "Great abs are made in the kitchen, not in the gym". So crunch away to build those abs, but don't munch away so they are covered by layers of fat.
3. When weight training stops, muscles turn into fat. MYTH: Muscles are muscles and fat is fat; one cannot turn into the other. It's like saying when an apple decomposes it turns into an orange. However, if a person weight trains and has a certain level of muscle mass, and then he or she stops weight training, the muscles will lose volume. If poor eating habits ensue, the energy is stored in the form of extra fat.