Achieve Physical Confidence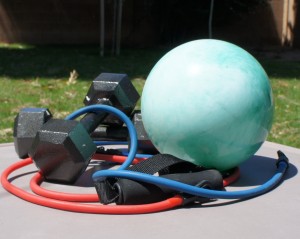 Everyone pretty much knows that exercise does a body good, and as mortal humans, we need to exercise. There are 100s of reasons to exercise including  improved heart health, living longer, lower cholesterol and blood pressure, weight control, and increased bone and muscle strength… just to name a few of my favorites.
Some exercise is better than none, more exercise is generally better than less, and no exercise can be disastrous. But just in case you need a few more reasons, here you go.
Self-confidence relates to our self–assuredness in our personal judgment, ability, and self-worth. Exercise is an important tool that helps us achieve physical confidence. Beyond day-to-day energy demands, the ability to be physically fit and able to meet any physical situation is very empowering.
Here are 7 ways in which exercise boosts confidence:
Sense of Achievement: Exercise is great for giving you the feeling that you have done something rather than just sitting around.
Change of Mindset: Stressed out? Lost in anxious and negative thoughts? Doing physical exercise can shake this mindset and make you feel confident and positive.
Enhanced well-being: When you exercise, the body releases chemical substances known as endorphins which relieve stress and make you feel good psychologically. This will absolutely boost your confidence because you physically feel better. It's like nature's Prozac.
Appearance: Exercise tones you up and can enhance any body shape. Feeling attractive and good about the way you look pumps up your self-confidence.
Anchors Ahoy: Exercise acts as a reliable anchor point and can make you feel in charge. When it feels like you are in control of nothing, one thing you can control is how to be active. Make the choice to exercise and enjoy being in charge of at least one thing during your day.
  The Social Butterfly Effect: Whether it is joining a gym, walking in the neighborhood park, attending a yoga or dance class, exercise gives us the opportunity to meet new people. New friends can be a great self-confidence boost.
 Competition: Exercises can ignite that competitive you. Challenge yourself to work out harder, run farther, or do an extra rep, lift a heavier weight, or even try a new exercise class. Going past your limit makes you feel on the top of the world.