Patience — The Secret to Losing Weight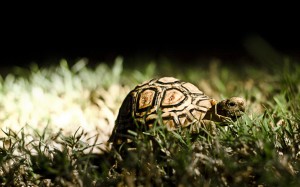 One of the most important ingredients for losing weight and becoming healthy and fit is patience.
The subject of patience has come up quite a bit lately with some of the moms that I coach.  Moms can be awesomely patient with their kids, husbands, other moms, etc. But one thing that moms don't have a lot of patience for is waiting for weight loss results.
One of my moms started eating a healthy lower calorie diet, and after one week started lamenting about how she has not dropped a single pound. Another mom told me that she has tried weight training in the past but never saw any results. 
Many people have been led astray when it comes to the amount of time it can take to lose weight and see results. One of my favorite shows is The Biggest Loser. But when my 150 pound client doesn't understand why she isn't losing 16 pounds a week like many of the contestants, it can be frustrating. Who doesn't want quick results? So becoming fit and healthy the right way can be a bit frustrating. 
Here is the (possibly harsh) reality — you will not lose 10 pounds in a few days, maybe not even in a few weeks.  You may not see any noticeable muscle definition for weeks, or months if you have a lot of body fat to lose.
So, knowing that patience is important…. Keep on going until you see results!  Continue to eat a healthy, reduced calorie diet and exercise with cardio and strength training until you see results.
Results can be measured by numbers on the scale, muscle definition, increased strength, increased endurance, and the fit of your clothes.  By the time you start seeing results, a healthy diet and exercise plan will be an integral part of your life, and you won't want to give it up.
On the flip side, if you don't keep on truckin' until you see results, a habit of healthy eating and exercise will never take hold.
Getting healthy and losing weight doesn't have to be hard, but it does take time. Unfortunately time is not something most people have a lot of. 
Ironically, it's easy to end up wasting a lot of time, spending too much time doing one thing, not enough time doing important things, or wasting time doing anything and everything but the right thing. And when it feels as though our effort does not match the results, it can be easy to give up.   
Here are 3 simple steps to help you make the most of your time.   
Take more time to eat less. Eating right takes time. The whole process starts with grocery shopping. If you don't shop well, you can't except to eat well. Next you have to prepare the food and do whatever it takes to make sure you have healthy food with you at all times. Packing lunches and snacks are a vital part of avoiding temptation. Paying closer attention to calories and portion sizes will also require some time, but the payoff is huge.    
 Take less time to exercise more. This is the quality vs. quantity dilemma. Many people invest a lot of time in what they would call exercise but is often just increased activity. Although activity is good for your health, it's not as effective for weight loss. Many people are just going through the motions and wasting a lot of time doing minimal effort. Really burn some calories by turning a long morning stroll into a purposeful power walk. If you do weights, train at a higher intensity with less rest in between. You don't have to spend three hours at the gym every day. Commit to one powerful hour three to five days a week and make every minute count! The more quality time you invest, the greater the reward.  
Take the time to make sure you are not wasting time. This is a biggie. People spend a lot of time and energy on things that don't work. Fad diets, weight loss gimmicks, books and fitness magazines often lead you to believe weight loss can be easy. It's our human nature to try the easy way first. In the end, we just waste a lot of time trying to avoid the inevitable. Other people struggle because they completely go it alone with no guidance at all. A person who is basically guessing their way through their fitness program is doomed. Don't waste your time floundering around aimlessly. Invest a little time initially to be properly guided. Diet and exercise does work. If you take time to understand why and how it works, you'll be a lot more motivated to apply it to your own life. And remember, I am always here to answer any questions, concerns, or challenges you have along the way.