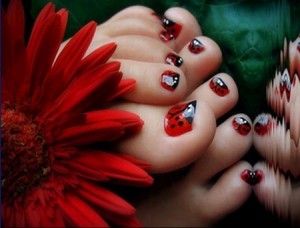 The foot is one of the architectural and biomechanical masterpieces of the body, yet often neglected and taken for granted. But when that foot goes flat, a re-design may be in order to help the body get back to business.
Arch Enemy
Every foot has its own unique shape, with  26 different bones in each foot,  held together by 33 joints and more than 100 muscles, tendons, and ligaments. The way they align and intertwine together forms the foot's arch, and how well this arch develops varies from person to person. Those with a very low arch or no arch at all are said to have flat feet. So how low does the arch have to go to be considered flat? Every foot is a little bit different, so that's a question for the doctor, who can make a diagnosis after thorough inspection of the dogs. 
Flat feet can be hereditary, just like inheriting facial features, or eye color, and while most babies are born with flat feet (arches don't start to form until about three years old), they usually disappear by age six.  About 1 or 2 out of every 10 children will continue to have flat feet into adulthood.  And no need to worry about spending extra money on shoes during those early years, as one study suggests that when kids start wearing shoes too early, it can negatively affect their developing arches and actually cause flat feet.
Aging, injuries, illness, and even pregnancy may cause flat feet to develop by affecting the tendons and ligaments in the foot.  And foot abuse can lead the foot to go caput, as the foot muscle weakens due to standing or walking for long periods in high heels or not wearing shoes with proper support . This type of flat foot can become painful because tendons and ligaments may be weakened or damaged.
There's no pussyfooting around with the symptoms of flat feet, which can include pain in the heel, arch, ankle, or along the outside of the foot.  And even though the military no longer bans flat feet from its service, they need to be taken seriously. Flat feet can also cause strain and poor alignment in the ankle, leading to it rolling inward, also called over-pronation, which can cause pain in other areas of the body , like along the shin bone (shin splint), or general aching and fatigue in the leg, lower back, hip, and knee.
Foot Loose and Fancy Free
Bilbo Baggins may not have had any options, and although there is no real cure for flat feet, there are a few treatments available to ease the pain. Wearing insoles or changing to shoes with more supportive arches can help with discomfort from flat feet. On the flip side, other research indicates that barefoot exercising may be the way to go to actually strengthen the feet. Cutting back on the activities that cause foot pain can also be effective. And even weight loss can help, if the feet are overstressed by too much weight on the arches. Don't get cold feet when it comes to controlling the pain associated with flat feet— it may be time for a trip to the podiatrist.